Burning Ground
Book 1 of the Frontier Traveler Series
Burning Ground is an award-winning historical fiction & time-travel saga that takes our protagonist (Graham Davidson) back to 1871 Yellowstone – one year before it became America's first national park. He faces the perils of the unexplored wilderness while falling in love with Makawee, a Beautiful Crow woman.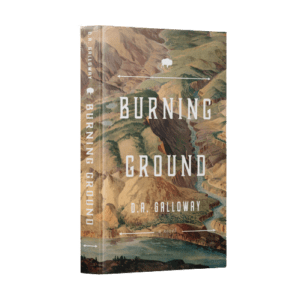 Fatal Ground
Book 2 of the Frontier Traveler Series
Fatal Ground follows Graham as he struggles to adapt to life in 1872 Montana. His dreams of marrying Makawee are dashed when he has to compete with a warrior for her hand. When Graham joins the army as a scout in 1876, he is soon headed with the cavalry to the Little Bighorn Valley.