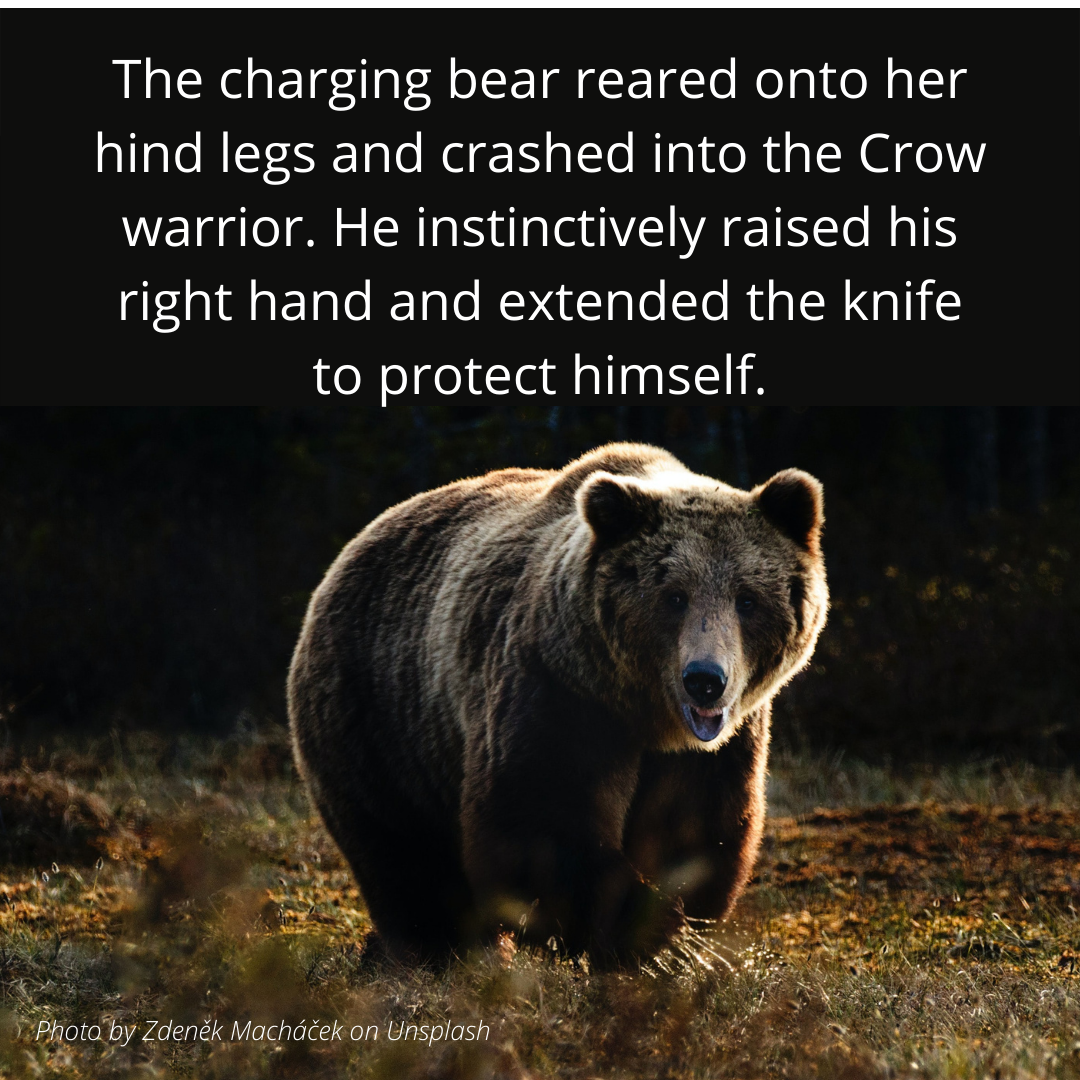 Hayden Expedition – Grizzly Attack!
On this day 150 Years ago! (August 22, 1871)
The Hayden Expedition advances through the Pelican Valley in Yellowstone on their way north.
(In Burning Ground, a sow grizzly with two cubs attacks Rides Alone – a Crow guide – while he is gutting a slain bison).