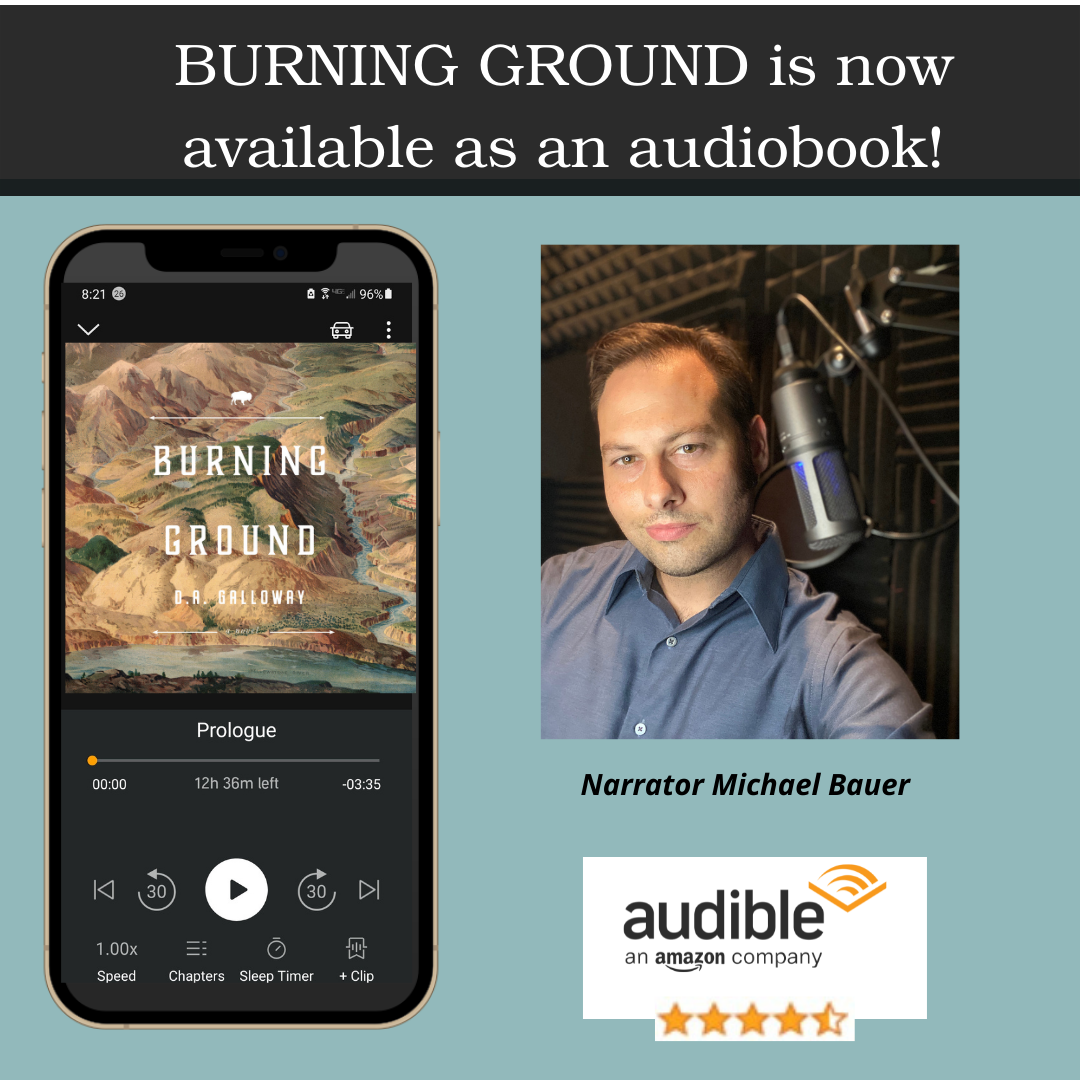 Burning Ground available in audio!
I'm excited to announce the audio version of Burning Ground is available! The talented Michael Bauer did a wonderful job in bringing all the characters in my novel to life! Check it out on Amazon or Audible!
As part of my promotion, I'm giving away a FREE download of the 17-hour audiobook to one lucky newsletter subscriber!