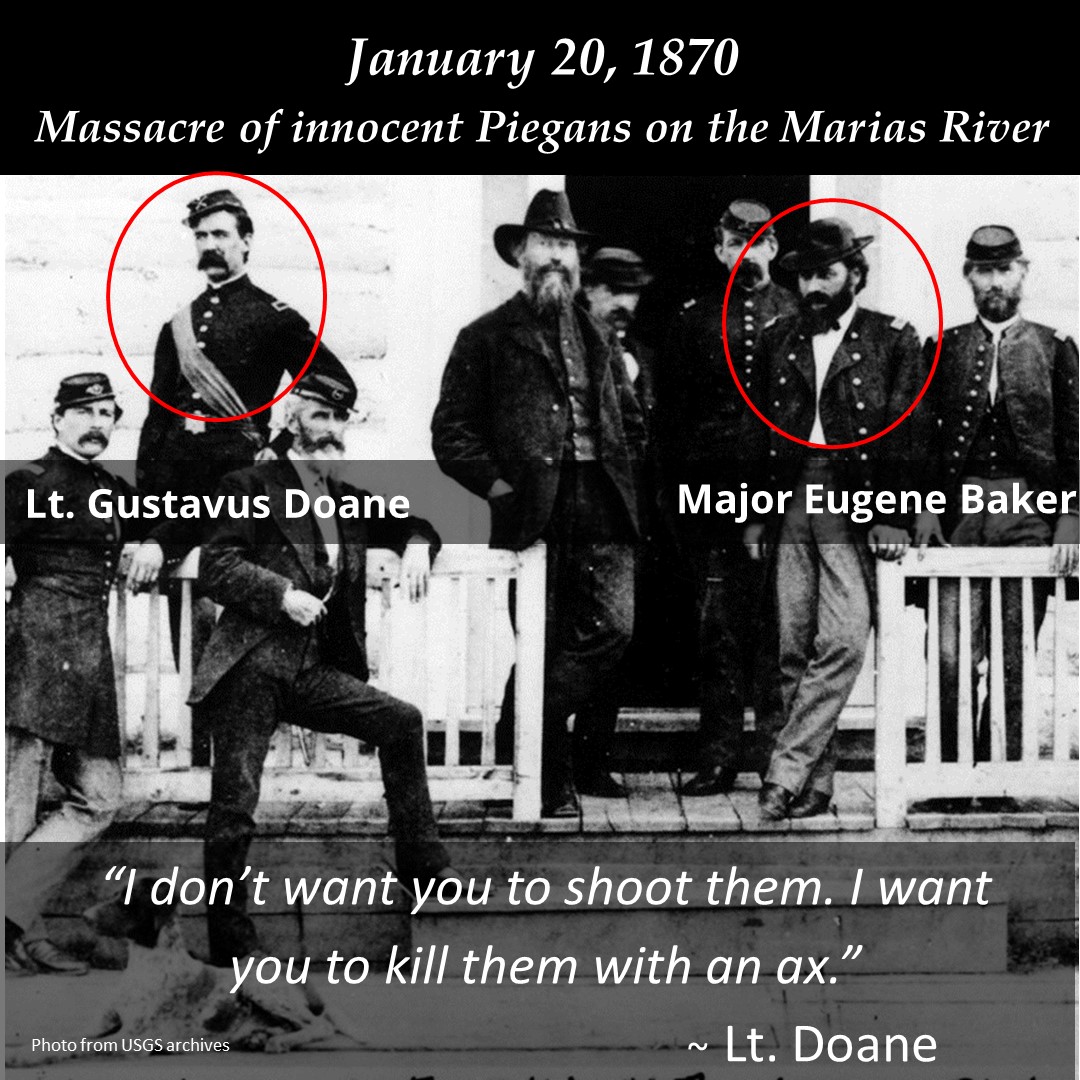 Marias Massacre – January 20, 1870
In a tragic case of mistaken identity, four companies led by Major Eugene Baker attack and slaughter over 170 innocent Piegan Blackfeet camped on the Marias River. Lieutenant Gustavus Doane is complicit, willingly and brutally ordering the murder of women and children.
Baker, Doane, and the other officers he commanded that day were never held accountable for their actions. Indeed, Doane was rewarded for his loyalty to Baker when the major assigned him to lead the Hayden military escort. Doane joined the survey team on August 8, 1871 when they arrived at the West Thumb.