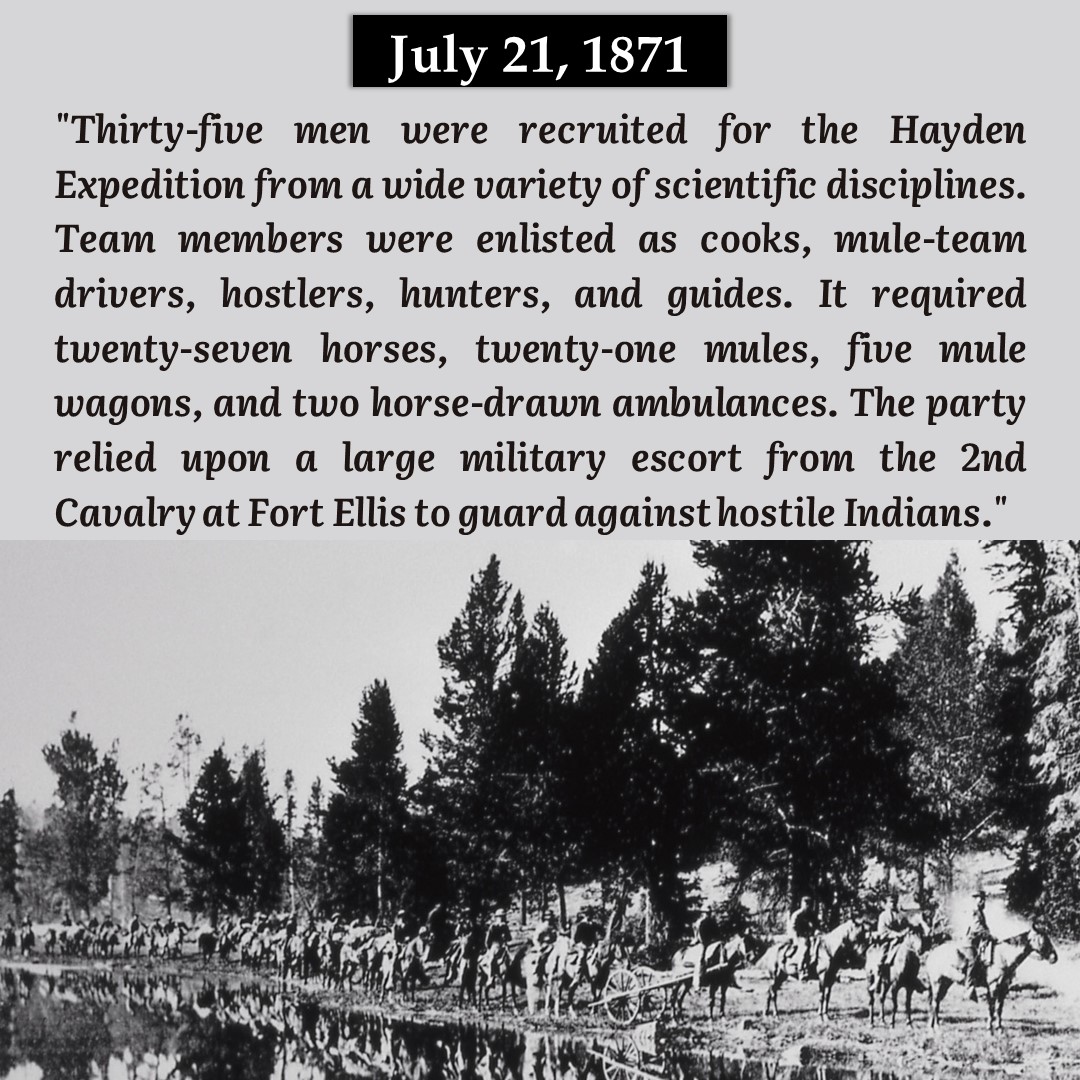 Hayden Expedition enters the future park
150 years ago today, the Hayden Expedition entered the future park near Mammoth Hot Springs. Over the next 38 days, I will be following the survey team around the park and periodically sharing excerpts from "Burning Ground".
Key events will also be highlighted through the eyes of the protagonist, Graham Davidson.